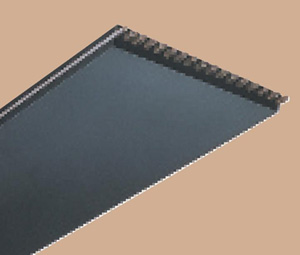 A high tension flat belt with high power transmission capacity that allows space saving drive design and reduces maintenance cost.
Characteristics
Uniform belt thickness and minimized vibration result in a smooth running and quiet drive
Being light and thin makes high speed drive up to 60m/sec possible
Heat and oil resistance. Static conductive
Applications
Blowers
Compressors
Machine tools
Woodworking Machine
Textile Machinery
Size Designation
20 FM 1400

20 - Belt Width (mm)
FM - Belt Type
1400 - Belt Length (mm)
Dimensions

Inner Fabric
Inner Fabric makes possible to improve cross-wise strength eliminating length wise breakage and use the smaller diameter pulleys.
Tension Members
Pre-stretched polyester tension members minimize the belt stretch and transmit the higher horsepower.
Synthetic Rubber
Synthetic Rubber compounds gives higher co-efficient of friction and worn-out resistance, resulting in higher flex life.
Flat Belt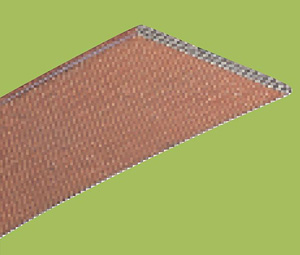 A high-quality flat belt made from premium fabric and synthetic rubber. Strong belt consisting of best quality cotton fabric Special Port / Port / Harbor / Stick Band
Characteristics
Resistant to frequent bendings with minimum stretch and shrinkage
Heat, water and oil resistant
Applications
For textile and agricultural machines
Types
H: Harbour ® P: Port ®
Made to order for cut edge type (Pioneer®, ECHO®), DRY FLEX® and Canvas surface types
A lot for made to order items is 100m
Link Belt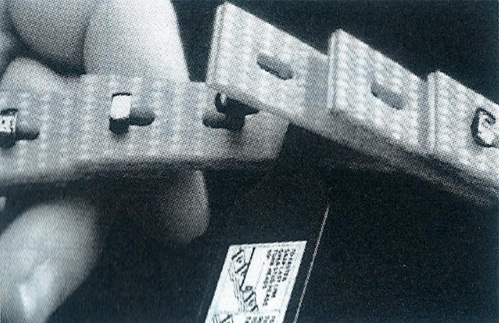 Ultimate detachable V-belt
Characteristics
The unique linkage system enables Nu-T-Link to be uncoupled in seconds by simply rotating the "T" shaped studs though 90 degrees
Separating the links with the simple tools provided
Links may be added or removed to obtain correct belt length and coupling is a straightforward reversal of the same procedure
Applications
Conveyor
General Purpose
Elevator Application