Accessories & Other Products
Belt Dressing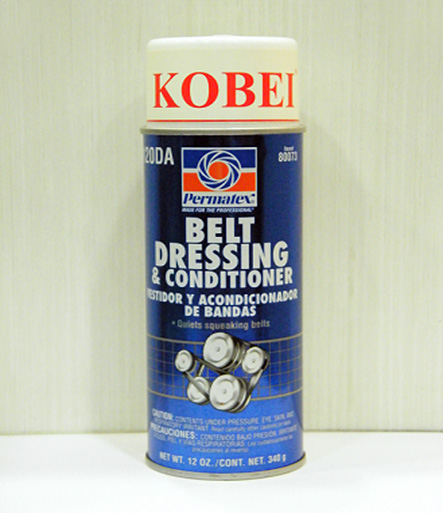 A specifically formulated, high quality belt dressing that is designed to eliminate squeaks, aid in power transfer and increase belt life.
The product penetrates the cord fibers to restore pliability and flexibility.
Prevents belt slippage due to heat, cold, dampness, dust and glazing and protects it from deterioration.
Characteristics
Increases pulling power of belt
Protects belt from deterioration due to oxidation and heat
Remains soft, does not harden or glaze
Easy application, aerosol spray for maximum coverage, extension tube for hard to reach areas
VOC compliant
Applications
V-belts or flat belts of rubber, leather or fabric
Farm equipment
Industrial belt drives
Tension Tester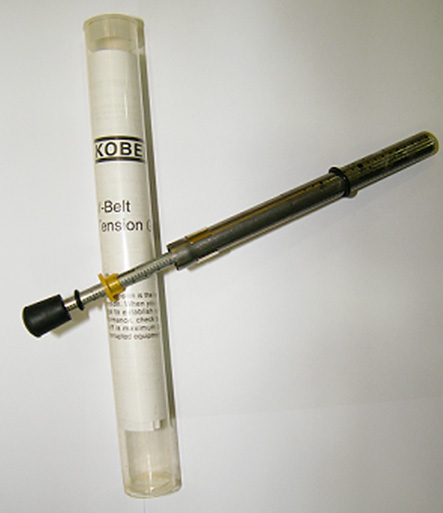 Proper tension is the key to long, efficient, trouble-free v-belt operation. When you install a new set of v-belts, use this gauge to establish correct tension. Then, to maintain performance, check v-belt tension on a regular basis. The payoff is maximum v-belt life, increased "up time", and uninterrupted equipment service.
Metal Fastener
To adjust belt length of Perforated Open end V-belt

Dimensions
| | | | | |
| --- | --- | --- | --- | --- |
| Cross Section | M | A | B | C |
| a (inch) & mm | (0.689) 17.5 | (0.906) 23.0 | (1.024) 26.0 | (1.259) 32.0 |
| b (inch) & mm | (0.367) 8.3 | (0.406) 10.3 | (0.524) 13.3 | (0.709) 18.0 |
| p (inch) & mm | (0.433) 11.0 ± 0.1 | (0.629) 16.0 ± 0.1 | (0.689) 17.5 ± 0.1 | (0.886) 22.5 ± 0.1 |